Philippe CAROIT

Born: 29 September
France, Paris
French actor
appears also on stage
Director
Painter
speaks French, Italian, English, German, Spanish
likes tennis, skiing, equitation, diving, boxing

participated so far in over hundred movies and TV productions,
in France and foreign countries







To us Catherine fans, Philippe Caroit is dearly remembered as Chevalier Pierre de Brézé, the young handsome knight, who fell unhappily in love with Catherine de Montsalvy. He wanted to marry her, not knowing that she was not a widow! With his ride to Montsalv, he brought unknowingly the wheel in motion which affected afterwards many lives around Catherine and her loved ones.



address of Philippe Caroit's website:
for whom he kindly gave permission
to mention his website on my site.


September 2014

Affair of State
German television Comedy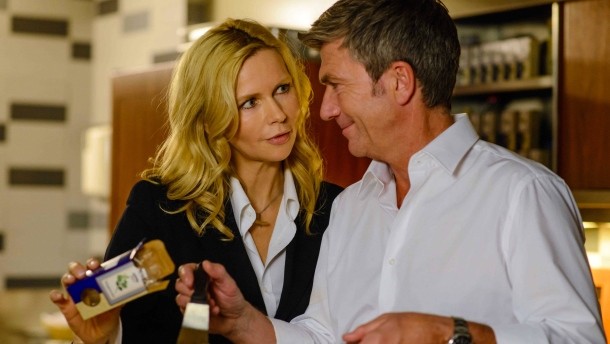 Veronica Ferres as Anna Bremer « die Bundeskanzlerin »
Philippe Caroit as Guy Dupont « President of France »

learn more on special page : Philippe Caroit and his roles on TV and Cinema

With great pleasure I was able to inform you back on 14 November 2008 that Philippe Caroit knew of the existence of my website. I had written to him and he had to my immense joy answered. He informed also that he had been on the website. I want to thank Philippe again, for his kindness he showed towards my website. A site who was at that time "unknown" and "higgledy-piggledy" ☺ Some time later he sent me his autograph and a special note for our visitors! We know he is a very popular and famous star in France - that he shared a moment with us on this website was definitely charming of him.

Thank you very much Philippe

Linda, webmistress


Philippe Caroit has played in many unforgettable and memorable productions. Here is a link to imdb to do justice to his outstanding career.