After a long re-search it is now certain that the Turkish publisher had only translated the first two Catherine books. (of course I love to be proven wrong ) Even if this is a pity for the readers at that time, it makes at least sense, because at the end of book 2 there is a happy end for Catherine and Arnaud !

Yet the books must have sold well, why else would the publisher re-issued the books in 1967, this time with new book cover and new titles ?

Interesting details :
Katerin ve prens has the same image as the Finnish and Swedish covers. The question of the year : which was first and who was the Art designer ?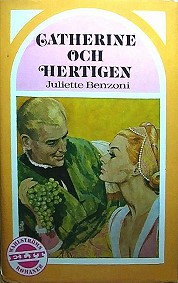 And what is even more "strange" the re-issued second Catherine book Katerin Jan dark has more or less the same cover as the original French cover of BELLE CATHERINE the third book in the Catherine Series...! So they knew there were more Catherine stories !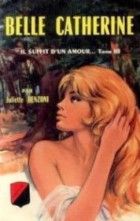 Of course this is no critique from my part, only something I like to mention as a fan of the Catherine books - yet I invite you to read this translated article from 1963...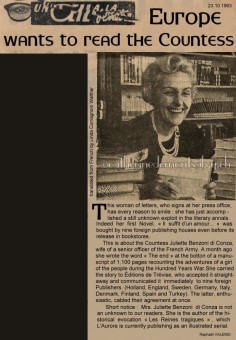 I quote from the above translated article:
« She carried the story to Editions de Trévise, who accepted it straightaway and communicated it immediately to nine foreign Publishers. (Holland, England, Sweden, Germany, Italy, Denmark, Finland, Spain and Turkey). The latter, enthusiastic, cabled their agreement at once. »