The above letter is from Juliette Benzoni to her faithful readers.

Juliette reads your messages always with pleasure, and has asked us to transmit in her name this little message to you.

Juliette Benzoni does not use the internet not even the computer. Frédérique and I (Linda, webmaster) had promised to be a bridge between her and you – her faithful readers. We pass regularly all messages and comments you leave us on our websites or our Facebook pages.

♣ ♣ ♣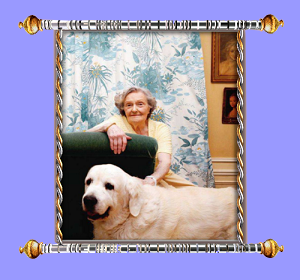 Juliette Benzoni and her faithful Oliver

♣ ♣ ♣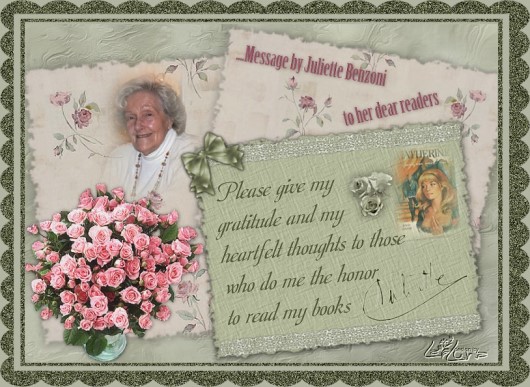 extract from letter sent to Mistral and Frédérique
by Juliette Benzoni December, 2009

♣ ♣ ♣
May 15 2011

With immense joy we told Juliette about FACEBOOK and that her faithful readers have begun to leave personal messages on FB! We had printed all of the comments out and delivered them to her. How can I describe the look on her face when we told her about all this? Let me only say so much dear visitors, this amazing woman who has written over 78 books (over 82 books by now, webmaster May 18 2014) )was immensely moved by all the admiration and devotion she gets from her readers all over the world. She sends all of you, her deep and sincerest thank you for all the years you have read her books and still do!

extract from my report May 15 2011 - Mistral webmistress
♣ ♣ ♣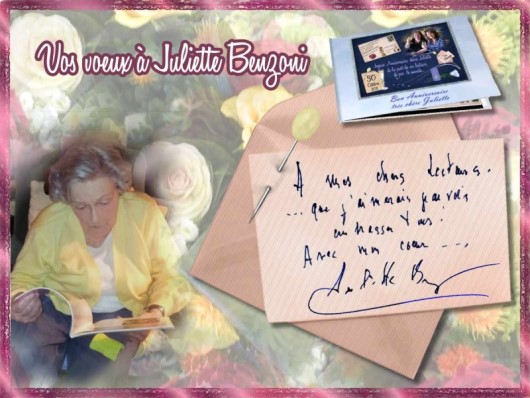 Saint-Mandé October 30 2011
message of Juliette Benzoni

♣ ♣ ♣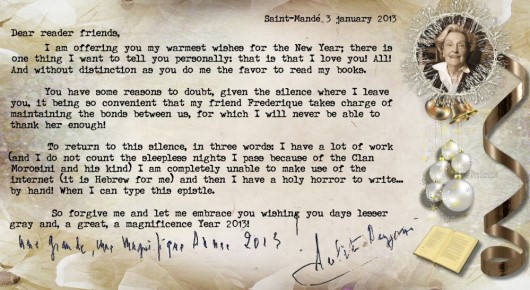 The New Years wishes 2013
for you by Juliette Benzoni

♣ ♣ ♣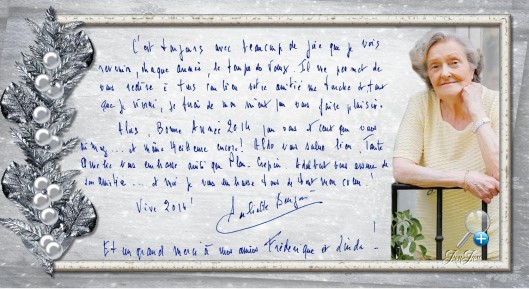 The New Years wishes 2014
for you by Juliette Benzoni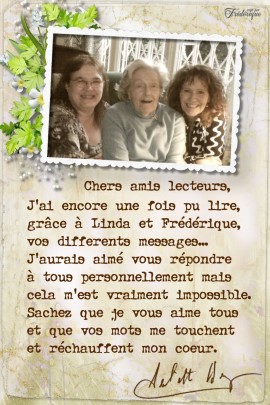 Saint-Mandé 2015
message of Juliette Benzoni