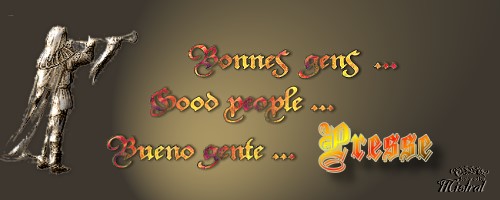 One by one I collect all the article's about the filming of Marianne, a star for Napoleon. It is a great challenge since the TV-Series was not shown on Swiss Television back in 1983! Likewise there were no articles to be found in our movie guides or newspapers. It is really a pity, since I am known for being the great collector! Be it an article about Grace Kelly, Farah Diba, Jacqueline Onassis or even the moon landing! I like to thank very much my friends Juliette Benzoni, Marion Sarraut, Gérard Chambre and my friend Frédérique for sharing their material with my website.
Linda, webmaster

The Search for
The Books Covers of the Marianne Series















Marianne :


Jason des quatres mers 1972


Marianne and the Privateer





Original newspaper clipping
from Monday July 2 1973



printed as a "Cliffhanger"
which used to be very popular in those times.
Juliette Benzoni's own article about the introducing of Marianne. Marianne, was first published in the newspaper "France-Soir 1969" as a "book-feuilleton. Both Juliette Benzoni & Marion Sarraut were enthusiastic about Corinne Touzet photogenic look to play the heroine Marianne


For Catherine fans, this is a very interesting document! During the shooting of Marianne, Marion Sarraut the director, already searched " a young beautiful girl between 18 - 25 to play Catherine de Montsalvy.


The first of the Series directed by the ingenious Marion Sarraut. What we see here is Juliette Benzoni's personal invitation on the day Marianne was introduced on 8 Novembre 1983 ! Invited were Juliette Benzoni, the actors and the Press. We can never thank our dear Juliette enough for her generosity to share her private collection with all her fans - be that for Marianne, Catherine, Le Gerfaut or La Florentine fans.

Article's found on the Internet talking about...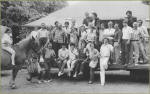 rare photo of the crew



I like to express again a big thank you to Juliette Benzoni
see also : the gift of Gérard Chambre for my website



© 2008 - 2017 Linda Compagnoni Walther