April 15 2019
Great news to share with you. Telos Publishing has informed me that at the end of this year they will re-issue the next two Catherine books : Catherine: A time for love and "A Trap for Catherine"

The following year in Autumn 2019, Manager Stephen James Walker of Telos Publishing has informed me that we shall after precisely 40 years finally be able to read the last seventh book of the Catherine series -
THE LADY OF MONTSALVY... for all information either see Telos Publishing website, their Facebook page or this Website or one of the Juliette Benzoni Catherine Facebook pages...

I cannot wait to write then: TASK accomplished...
your webmaster, Linda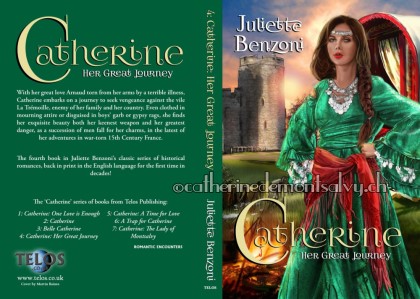 June 30, 2017
The Beatles fans have reason to rejoice celebrating the 50th Anniversary of the fabulous album "Sgt. Pepper's Lonely Hearts Club Band" (All you need is love, When I'am sixty-four) we Catherine fans have also reason to be delighted as we can look forward of the re-issuing of the fourth in the Catherine Series - now called: Catherine,her great Journey, 50 years after it was first published in 1967 ! Thank you so much Telos Publishing for informing me today of that great news.



BREAKING NEWS... BREAKING News... Breaking News... 2017 official publishing date March 2017

As promised by Telos Publishing earlier this year (January), they continue now with the re-issuing of the
Catherine Series.

Belle Catherine re-issued in 2017 by Telos Publishing - with more than 12 pages never translated ! Available in hardcover and also Kindle Format or any other devices. Here is a direct link to Amazon.com for the Kindle Format.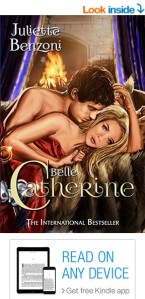 The third in the series BELLE CATHERINE can now be ordered here and on Amazon.com

I am in contact since 2014 with the managers of Telos Publishing and I shall keep you informed about the publishing date of the next in the Series Catherine, Her Great Journey.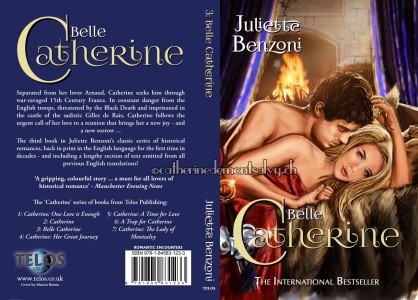 HUGE ANNOUNCEMENT 2014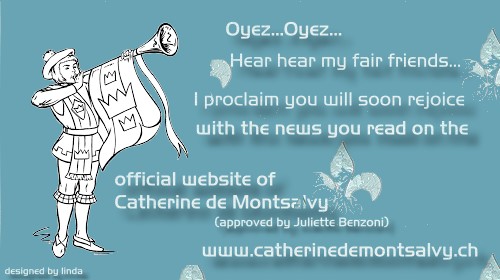 November 21, 2014
all seven Catherine de Montsalvy novels are to be re-published in English !
starting with ONE LOVE IS ENOUGH and CATHERINE on March,2015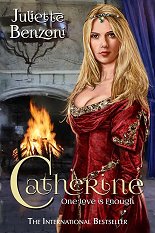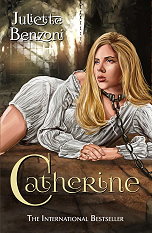 When Telos Publishing contacted me in January 2014 with their hopes, nobody in the world could be happier than myself that at long last an English publisher wanted to bring all seven of the Catherine de Montsalvy novels to a fresh audience. For six years I had written letters worldwide, begging for that seventh novel La Dame de Montsalvy to be published in English – and out of the blue came an email from Telos. Juliette was absolutely delighted, of course, and set me the task of being her "go-between" until the contract was signed. I am so thrilled to tell you all that Telos are working on new translations so that the full French texts will be in their new English editions in both print and ebook formats.