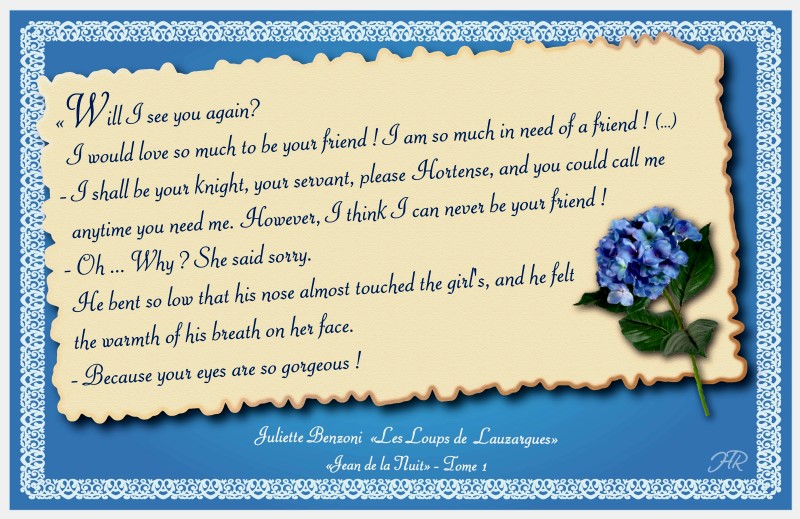 → Les Loups de Lauzargues
The Wolves of Lauzargues
by Juliette BENZONI




extract of « Jean de la Nuit » Book 1
Dialogue between Hortense and Jean de la Nuit

'

Will

I see you again ?
I would love so much to be your friend ! I am so much in need of a friend ! (...)

' I shall be your knight, your servant, please Hortense and you can call me anytime you need me. However, I think I can never be your friend !

' Oh... why ? she said desolate.

He bent so low that his nose almost touched the girl's and he felt the warmth of hi breath on her face.

' Because your eyes are too beautiful !
...and the following books
Hortense au point du jour 1985
Felicia au soleil chouchant 1987







* * * * * * * * * * * * * * * * * * * * *



Music by W.A. Mozart


création par Hélène Château-Bleu 2012

idea and conception © 2008 - 2016 linda compagnoni walther