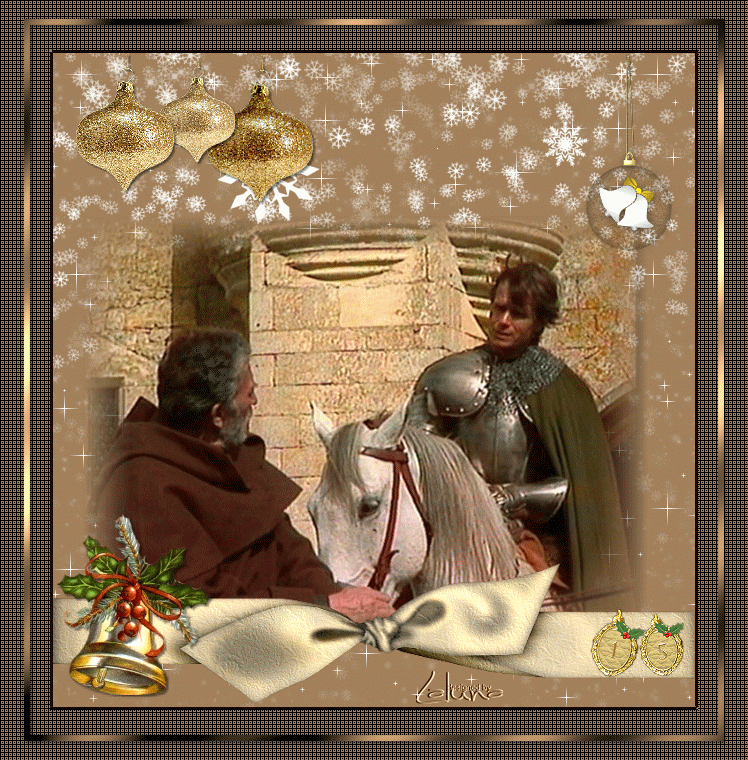 (Catherine, One Love is Enough)

by Juliette BENZONI

extract of « One Love is Enough - book 1 »

Barnaby : If I understand aright, he said finally, you have refused Garin de Brazy because you want to keep yourself pure and inviolate for this young fellow who hates and despises you and only just prevented himself killing you because you are a woman... or, more likely, because he was wounded and couldn't see how he would get away with it in a place like that inn where you were staying. Are you quite sure you aren't a bit soft in the head?

Catherine : Soft in the head or not, that is how things stand. I don't wish to belong to any other man.

I dedicate this extract to Philippe CLAY , who left us on December 13, 2007 - he played also in Marianne (Black Fish) and in The Lure of the Falcon (Baron von Winkleried, a brave Swiss...)

♣ ♣ ♣ ♣ ♣ ♣ ♣ ♣ ♣ ♣ ♣ ♣ ♣ ♣ ♣ ♣ ♣ ♣ ♣ ♣ ♣
..and the Chevalier in his shining armour « Gérard Chambre » who played « Jean Poton de Xaintrailles »

extract of « Catherine - book 2 »
Catherine : And you were saying a little while ago that he loved me, Catherine moaned, unable to concentrate on anything but her won problems.

Xaintrailles : And I still say so ! But he loves his country more ! He would sell his on sister to Philippe to save Joan ! I do understand what a sacrifice we are asking of you, Catherine... I really do... but if you really love Arnaud as much as you say, you must try to save Joan !

special note by Linda, webmaster
Jean de Xaintrailles and Barnaby never met in the Catherine books - but Juliette and Jean Chatenet have re-written certain parts of the books for the TV-Series. As a fact, Barnaby does not die in the TV-Series until book seven LA DAME de MONTSALVY...


♣ ♣ ♣ ♣ ♣ ♣ ♣ ♣ ♣ ♣ ♣ ♣ ♣ ♣ ♣ ♣ ♣ ♣ ♣ ♣ ♣

photo with Philippe Clay - Barnaby
Gérard Chambre - Jean Poton de Xaintrailles

TV-Series : Catherine, il suffit d'un amour
directed by Marion Sarraut






creation by Evelyne (LaLuna ) 2009

idea and conception © 2008 - 2016 linda compagnoni walther