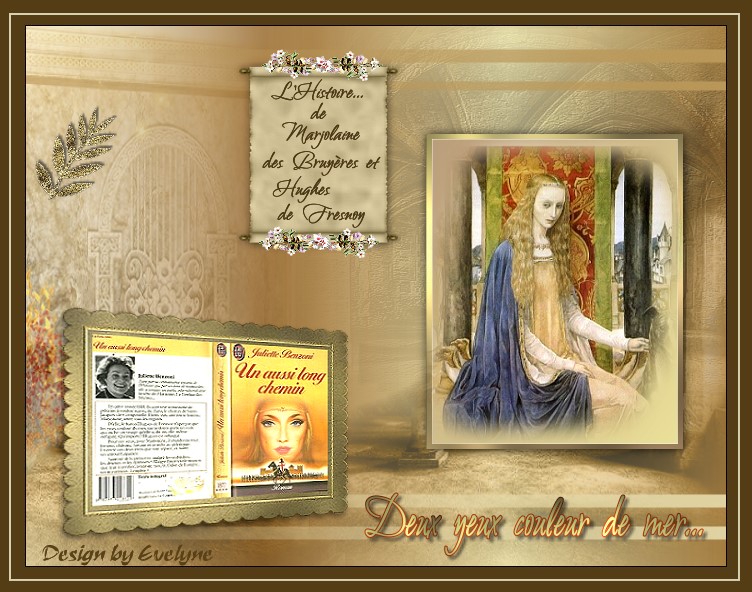 (Such a long Path)
single Novel - published in 1983

The story of Marjolaine des Bruyères and Hughes de Fresnoy

by Juliette BENZONI

this beautiful story has so far not been translated into English and many more languages...

extract of Un aussi long Chemin ← to know more see extra page
translated by linda, webmaster

« Hughes's heart leaped. Marjolaine had not flinched and the luminous look she cast upon the man was without surprise. It was as if she was waiting for this moment. Perhaps unwittingly, Hughes had entered the heart of her dream, a dream that the young woman, through this love song could no longer separate from reality. A moment later she was in his arms.
Hughes suddenly had the impression of standing in a flower garden in spring. This woman-child was only freshness and softness. Her delicate lips seemed to melt under the heat of that kiss, the passion he could no longer restrain »...

* * * * * * * * * * * * * * * * * * * * *

creation by Evelyne/LaLuna


you are listening to Gérard Chambre (11 years old !)
with « les petits chanteurs de la Nativité »




idea and conception © 2008 - 2016 linda compagnoni walther