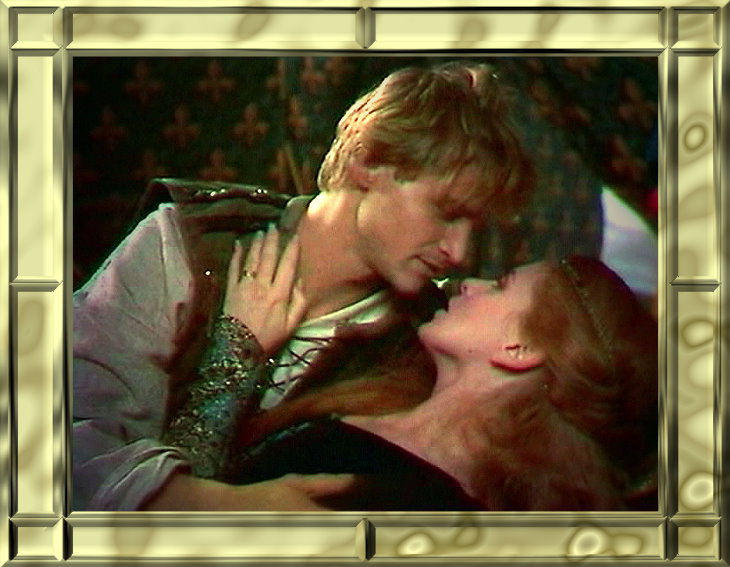 Catherine
Book 2

by Juliette Benzoni

« I remember this... " he said slowly. "You were wearing it... at Arras.»

Happy that he should remember it, she felt in the bottom of the casket and took out a little leather bag. A moment later, the hug black diamond was sparkling on the palm of her hand.

"And I was wearing that at Amiens the time you challenged the Duke, she said softy"A faint smile curled the sick man's lips.

"Do you think I don't remember? Or that I didn't see you? Indeed... you outshone all the other women in that black dress! And you say you want to sacrifice these jewls for a cause which isn't even yours?"

"To prove that I want to help you, Catherine amended. "And to make sure you respect me a little. I realized a long time ago that there was no hope for anything between us, that there could be no other bond between us, except perhaps death. At least leave me that...

*****************************

photo Pierre-Marie ESCOURROU and Claudine ANCELOT

TV-Series : Catherine, il suffit d'un amour 1986
directed by Marion Sarraut


Music extract of Catherine, il suffit d'un amour

idea and conception © 2008 - 2016 linda compagnoni