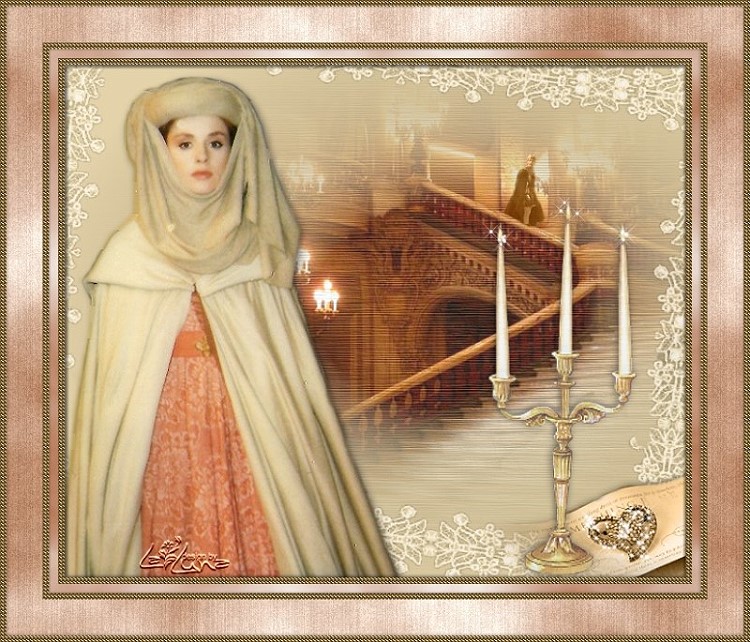 extract of « A Snare for Catherine » 1974 by Juliette BENZONI

« What future did that sun proclaim for the Lady of Montsalvy? A future of love rediscovered, renewed, reborn in a man's arms? Or the austere future of a woman dressed in black, alone in her mountain fastness, set half-way between heaven which was her last hope and the earth where its heir was growing up and where a proud, stubborn and hot-blooded people would still write the history of Auvergne in their blood and sweat?

The answer did not lie with Catherine, but this time she did not try to influence fate with fresh entreaties. The time for that was past. Simply, and humbly also, she placed herself at last in the hands of One more powerful than herself.
« Thy will be done, Lord », she murmured.
then, bravely, she turned her eyes away from the notary's house as, with a thunderous roar, the great drawbridge descended... »

→ and this is how « A Snare for Catherine » ended... and the English readers had no idea that four years later Juliette Benzoni would write the conclusion of the Catherine series under the title of LA DAME DE MONTSALVY !

* * * * * * * * * * * * * * * * * * * * *

photo of Claudine Ancelot and Pierre-Marie Escourrou
TV-Series Catherine, il suffit d'un amour
directed by Marion Sarraut

photo©Claudine Ancelot


creation by Evelyne/LaLuna

Idea and conception © 2008 - 2016 linda compagnoni walther