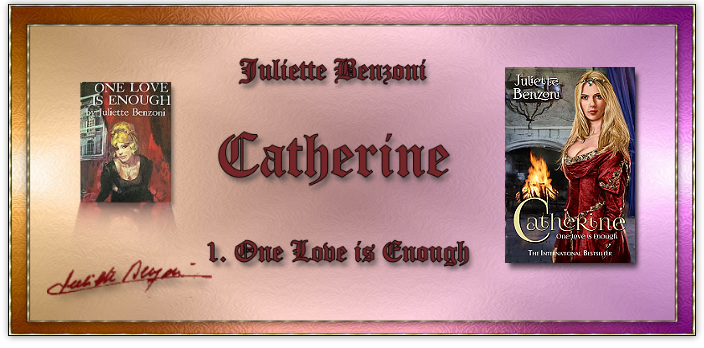 website since September 2008



1962 the Catherine novels were first printed in France-Soir and other French newspapers. The manuscript fell unfortunately victim to a fire in the house of the author, consisted of over 1000 pages. But I have in my possession the original summary of the first two Catherine novels written by Juliette Benzoni and send to Editions Trévise !

Opéra Mundi decided to publish 2 books. The first novel was called "Il suffit d'un amour I" and the conclusion "Il suffit d'un amour II". Editions Trévise added later the name Catherine to "ll suffit d'u amour or "Les Montsalvys" to the novels. The foreign publishing houses chose various titles for the Catherine series. Please see the International book cover pages for that here:

Due to the phenomenal success of the story, Juliette was asked to continue the story of Catherine and her world. Therefore followed in 1966 Belle Catherine Catherine des grands chemins. Catherine et et le temps d'aimer, the fifth book in the series ended with an Epiloque. Yet again the author was asked to write two more stories: 1973 Piège pour Catherine and 1979 " La Dame de Montsalvy"; more information about why that book was only printed in 1979 see the page La Dame de Montsalvy.

Some countries like Norway only printed the first two books - Italy only five, (I suppose that the contact broke for some reason with Garzanti.it) Heinemann the English publisher, likewise Avon-books from the USA, did not translate the last in the series. Telos publishing bought the rights in 2014 from Juliette and will in the near future print for the first time ever the seventh "forgotten" book.

There had been a lot of work involved with the research to discover decades later who published the Catherine novels. Without the help of many visitors who actually scanned their covers and sent them via email to me, the list would not be so outstanding and we might never have known how many countries had published the Catherine series. Alas there exists not a list on Google books to support what I claim here. If it does someday, we can assume they took the information from this website or that of my friend Frédérique, whom I call the Columbus discoverer of book covers.

However, in the 1979 French edition of Catherine, La Dame de Montsalvy, Trévise enclosed 18 names of countries who translated the Juliette Benzoni novels. On the list is also Portugal, but we never found a book cover, Yet Portugal translated at that time two of the Marianne novels..

One word to Jugoslavia who became in 1991 indepented, They printed one version for Serbo-Croatia and one for Slovenia. Each of these countries, (I am no expert with these languages, it had been explained to me that there is a difference between the written languages) published in later years Catherine on their own with new translators and book covers.

The missing countries on that list are to this day: Brasil 1973, Bulgaria 1994, Iceland 1967, Iran 2004, Lithuania 2004, Poland 1993, Russia 1993, Serbia, 2016, Slovakia 1972 & 1990, Slovenia 1970, Ukrania 1993. If we subtract from the Editions Trévise list Portugal and Yugoslavia and add the above new countries we come to the conclusion that the Catherine series was translated in 26 languages and published in at least 31 countries.



for more information click on each high-lighted word below thank you


all seven Catherine de Montsalvy Novels are to be re-issued in England starting in 2015!



to know more of this great news, see → INFO PAGE → here



first published: in France by Editions de Trévise 1963



first published: in Great Britain by William Heineman Ltd. 1964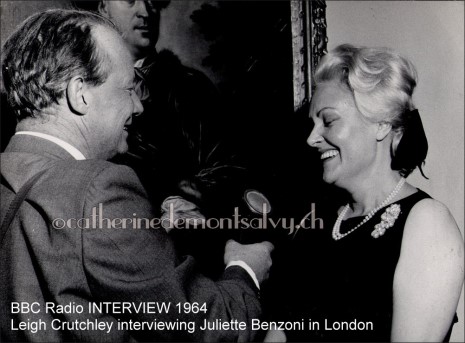 Catherine Series and the PRESS → rare material from 1959 - 2017 never seen articles and photos → here




Chapter by Chapter - One Love is Enough → here



re-issued by : Telos Publishing 2015 - unabridged this time ! → here



The re-issued Catherine series is dedicated to Linda Compagnoni Walther, (webmaster of this website) with the wish of the late Juliette Benzoni.



translated into more than twenty-six languages



Story of Catherine - as seen from the view of the TV Series → here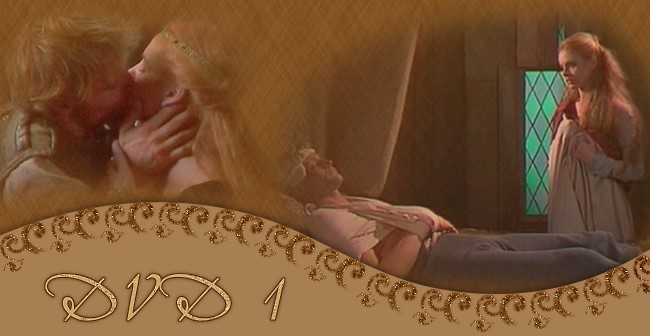 Catherine and the international book covers (31 countries !) see → here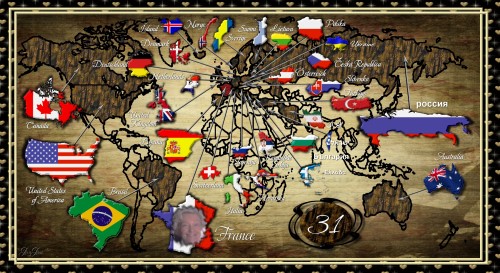 for more Catherine quotations - see extra page → here



Ballad of Catherine 1965 - Text: Juliette Benzoni - Singer: Bernard Stéphane → here



Film Adaption in 1969 Catherine, Il suffit d'un amour - Director Bernard Borderie - Music by Michel Magne



Television Series in 1986 Catherine, Il suffit d'un amour → here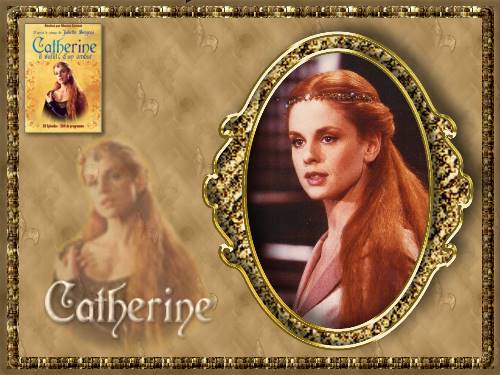 Co-Production Antenne 2 - SFP



Portrait of Director Marion Sarraut → here



Adaption by Juliette Benzoni & Jean Chatenet



Music by Robert Viger

Synopsis : Catherine, One Love is Enough

The daughter of a Paris goldsmith in the early fifteenth century, Catherine Legoix learnt about the horrors and violence of live in France during the Hundred Year's war. At thirteen she watched the sacking of the Dauphin's palace by a Burgundian mob, and saw her attempt to save the live of Michel de Montsalvy, a young supporter of the Prince's cause, fail dismally as the enraged Burgundians battered him to death outside her father's shop. They hanged her father but Catherine escaped to become a woman of outstanding beauty. Violet eyes and a mane of golden hair won her the love of a duke; but they could not hold the one man whose love she needed above all.
Amidst the magnificence of the Burgundian Court, among the beggars in the market-place outside, Catherine pursues the course which Fate determinded for her against all the dictates of reason and common-sense. To her the privileges of a duke's mistress, a rich man's wife, are worthless: for Catherine...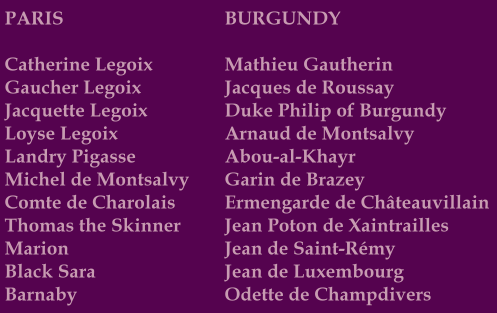 Memorable Quotes of One Love is Enough


" The little golden-haired girl!...I noticed you earlier on when they were tying me up!"
Michel de Montsalvy to little Catherine Legoix Chapter One
" I was just thinking of my own countryside. I was thinking about it on the way to Montfauson as well. I realized that I would never see it again and I think it was that
which distressed me most!"
Michel de Montsalvy to little Catherine Legoix Chapter One
" You will have fame, love and everything...but you will pay dearly for it all. And then...how strange? You will meet an angel!"
Sara to Catherine Chapter Two
"I am not of noble birth, but neither am I low-born. I am not a servant. And just because
I have been arrested is no reason to treat me like one.
Catherine to Duke Philippe of Burgundy Chapter Three
"I would rather find out first who you are, but it would be churlish to make such a lovely a lady repeat the same question twice. My name is Arnaud de Montsalvy, Lord of the Châtaignerie in Auvergne and I am captain in the service of the Dauphin Charles."
Arnaud de Montsalvy to Catherine Chapter Three
"Forget that I saw your eyes change colour, and felt your body tremble und my hands? Forget your beautiful body and the sweet taste of your lips? If I lived to a hundred that would be asking too much of me, Catherine...
Arnaud de Montsalvy to Catherine Chapter Four
"One day, you will go down on your knees in front of me to beg my forgiveness for words, Arnaud de Montsalvy, Seigneur de la Châtaignerie. But you will get neither pardon nor mercy from me."
Catherine to Arnaud de Montsalvy Chapter Four
"I, Arnaud de Montsalvy, Seigneur de la Châtaignerie and Captain in the service of King Charles VII, whom may God preserve, am come before you, Duke of Burgundy, to bring you my gage of battle. As traitor and felon, I challenge you to single compat at whatever time and place you may choose and with the weapons of your choice. But I demand that it shall be a fight to death...
Arnaud de Montsalvy to Duke Philippe of Burgundy Chapter Ten
"I thank you, Milord Duke, but as far as I am concerned, my enemies are enemies and foremost among them I place my King's enemies. I only drink with my friends.
Arnaud de Montsalvy to Duke Philippe of Burgundy Chapter Ten
"You again! Have you taken it into your head to rush to my bedside whenever I get a little bruise or cut? If that's the case, my dear, you are going to have a busy time..."
Arnaud de Catherine to Catherine de Brazey Chapter Twelve
"I love you, I have always loved you since the moment I firs saw you.
Catherine de Brazey to Arnaud de Montsalvy Chapter Twelve
"Forgotten you? Never! I cursed you and hated you..or at least I tried to. But how could I forget you? What man having once held Beauty in his arms could ever forget her
Arnaud de Montsalvy to Catherine Chapter Twelve
"Struth, messire, I deeply regret that you are so loyally attached to my cousin Charles, for I should like to have made your fortune.!
Duke Philippe to Arnaud de Montsalvy Chapter Thirteen
| | | | |
| --- | --- | --- | --- |
| Book 1 | Book 2 | Book 3 | Book 4 |
| Book 5 | Book 6 | Book 7 | Biography |
please click on each Book cover to reach your favourite book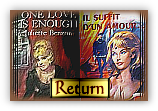 non-profit site
© 2008 - 2019 catherinedemontsalvy.ch
All rights reserved